Picture by wtf-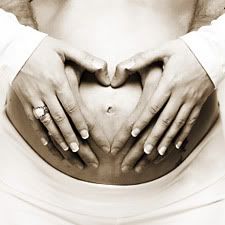 The role of luteal phase estrogen in pregnancy outcome has been a matter of considerable debate.

In order to evaluate the effectiveness of estrogen supplementation in gonadotropin releasing hormone agonist (GnRHa)/human menopausal gonadotropin (hMG)-stimulated cycles associated with low luteal estrogen concentration, a study was performed comparing the ongoing pregnancy rates in cycles with serum concentrations of estradiol (E2)
Our results indicated that a subset of women losing pregnancies preclinically after GnRHa and FSH stimulation due to low luteal phase serum E2 level may benefit from luteal estrogen supplementation. More sensitive and specific markers are needed to identify prospectively women in this risk group.
Recent Keyword Searches:
you can get pregnant over 40 naturally
,
possibilities of conceiving at 47 years old
,
how many women over 40 become pregnant
,
fertile 40's pregnant
,
how old is too old to have a baby